The Mississippi river is longest river in the Northern America with many tributaries. It runs through several states across America. This river has fresh waters that provide platforms for several recreational activities including swimming, boat racing, raft racing, hiking and scene viewing. Among the biggest activities conducted along selected areas on this river is fishing. This action has been taken as a hobby as well as an economic activity for the citizens living along this River. Mississippi is a host to over 130 types of fish among them; gill fish, catfish, white bass, northern pike, largemouth, and catfish among other species. Therefore, if you are an adventurer person who enjoys fishing, and you are wondering what time is most favorable for catfish fishing, then worry no more.
It's a known fact that Mississippi and catfish go together. This is because the river hosts several varieties of catfish found both in its shallow and deep ends. These species include; channel, blue and flathead catfish. The fish is usually available during different temperature and weather conditions. Knowing the right time for catfish fishing exempts you from guessing when and where the fishes are and allow you to know the exact point where you will get the fish and harvest hundreds of fish. Catfish is a choice of any person who wants to fish since it is angry and eager to bite making it an easy target.
Catfish in Mississippi River has no selected place for a big catch. Experts say that your skills and knowledge of the water are enough to give you the catch you want. Big catfish species are found in the large dykes that were created by American soldiers. Best forecasters for catfish suggest that equipping yourself with the right angle line with fresh baits could give you more fish. Thick and muddy areas along the river banksare also a host for small catfish.
Fishing time
Water temperatures determine the amount of catfish you can harvest in any season of the year. Experts who have done catfish fishing for over ten years have agreed with this fact. During winter, Catfishing is usually favorable, and you can harvest hundreds of blue catfish and channel catfish. If your primary goal is to catch big or small fish, winter pattern will favour your efforts.
Catfishing during spring is a bit hard as the temperatures of water rising, fish scatter making it hard to locate them. When temperatures cool, catching catfish becomes easy as the fish settles in a particular point. The change in weather patterns often cause disruption in the way fish behave making it hard to catch.
Summer time offers great catching periods. This is the time when the catfish is spawning. If you need flathead catfish, then this is the appropriate season for your big catch.
During the fall season, temperatures go down, and most of the fish go hiding. This is the time when catching a single catfish is a hard task.
In conclusion, Catfishing is a hobby worth participating. The excitement that comes with catching the fish and preparing a delicious meal is all that one needs. Throughout the year, Catfishing occurs. It will only vary in the type of the catfish you want.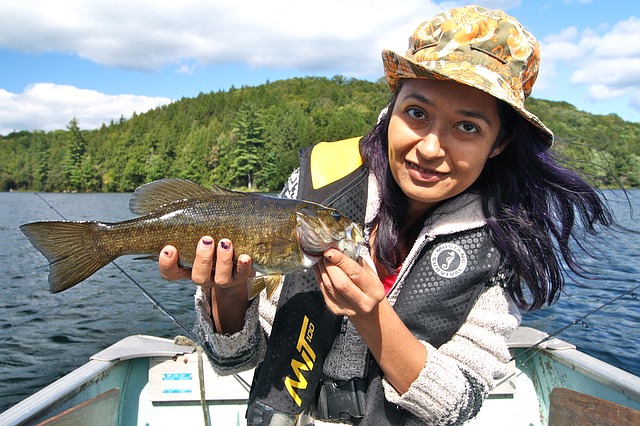 I have been to various parts of the Mississippi River more times than I can count. It started in my youth with a group of my friends. Today, I take my family to the Mississippi almost every other vacation.